Customer-specific services
Power to propose
Our strongest advantage is the power to make proposals based on our wide-ranging knowledge as a textile trading company dealing with everything from raw yarn to manufactured products. Our staff's thorough familiarity with the characteristics of each locality producing yarn materials is also of significance.
We support customers' business by ensuring high quality and delivery time based on the reliable production management of our globally distributed supply bases in Japan, China, the ASEAN countries, and Pakistan.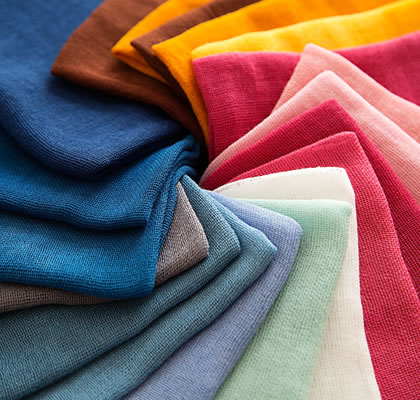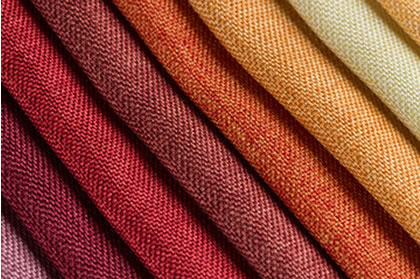 The specialty of Shinatomo, which has in-depth knowledge of textiles, is the power to propose materials and develop products that enhance the customers' brand value.
We are proactively challenging product differentiation by creating various functional products through a combination of material, textile, and processing selections, including our original materials developed by Raw Material Department, as well as eco-friendly organic cotton.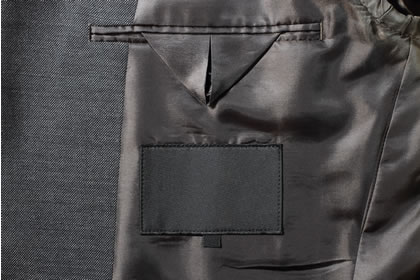 We handle a diversity of textiles to be used as secondary materials in clothing for linings and pockets, as well as construction, civil engineering, and industrial materials.
We respond to our customers' needs with our advanced technology and quality control supported by strict specification control and high cost-effectiveness, as well as through the utilization of our production base network covering the ASEAN nations, China, and Japan.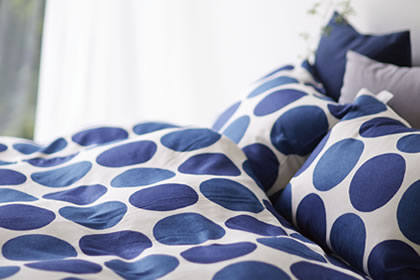 We propose the addition of various processed functions, both standard and new, including anti-bacterial and anti-mold processes, to our wide selection of textiles from high-grade bed linen to mass-produced goods for standard use.
We are promoting the products of our original brand "nism" at stores and online shops.