Product planning/development
The Product Department handles the business that drives the growth of Shinatomo, along with the Raw Yarn and Textile Departments.
Our products range from casual to working clothes and include bed linen as well as agricultural, construction, and industrial materials.
We serve our customers by planning and proposing these products according to their needs, manufacturing them at an optimal location selected from our globally distributed production bases and delivering them via our reliable logistics.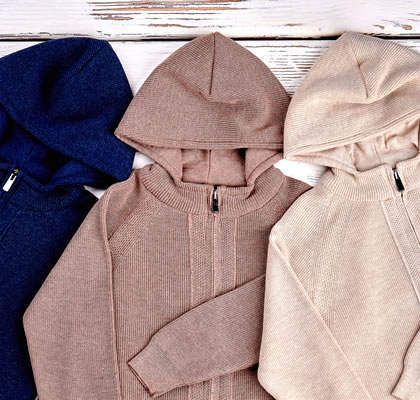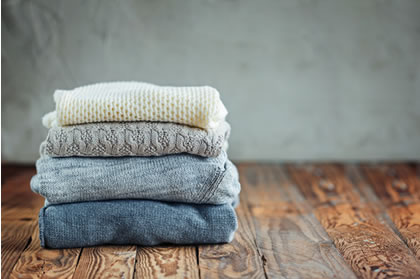 We support our customers' manufacturing at our domestic and overseas production bases for manufacturing casual, sports, inner, and working clothes.
We aim at offering products and services of higher added value in various needs for material proposals, product planning, pattern forming, production control, and logistics, utilizing our know-how developed as a specialized trading company.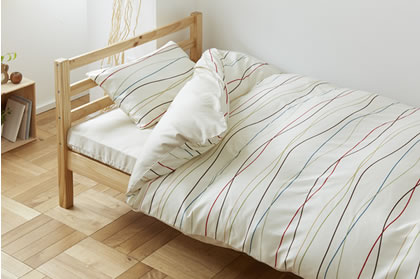 Our customers include linen suppliers for large stores and leading domestic bed linen manufacturers for major hotel chains. We cater to market needs for comfort, safety, and security by choosing optimal factories in Japan, China, and the ASEAN nations according to the requests. We implement strict quality control and differentiate our services by enhancing added value.